1
MV Strathfarrar
Sealion took over management of the Strathfarar whilst she was supporting the pipe laying operations of the Seamac 1 offshore China.
Along with the Ch/eng and Mate we flew to Hong Kong followed by a ferry to China and a thirteen hour taxi ride to Zhanjiang, joining the ship on 8th February 1994. After a quick hand over from the previous crew we then sailing down a river where we were not allowed officially to have charts, in the dark, with lots of unlit fishing boats. It was fraught with danger but was accomplished with out incident.
Completed my tour then back to the UK for leave. When I returned to the vessel after leave was on its way back from China and I joined in Port Suez for the run back to Rotterdam then Aberdeen and the start of a new charter in Farsund, Norway.
Completed seven tours most of the time working out of Aberdeen and Peterhead but also time in dry dock in Hull having a new rudder fabricated. This was a result of the port rudder just dropping off one night when working west of the Shetland Islands. One minute the ship was handling as normal and the next minute it was very unresponsive. The opinion was, which proved correct, that a rudder had dropped off so we went back to Peterhead to discharge and made our way to Hull. Dry docking revealed metal fatigue in what was left of the rudder.
My marriage was on the rocks so I requested a few weeks at home to be with my children and a posting abroad to get away for a while and left the ship on 11-06-1995 which would lead to a new chapter in my life when I joined my next ship.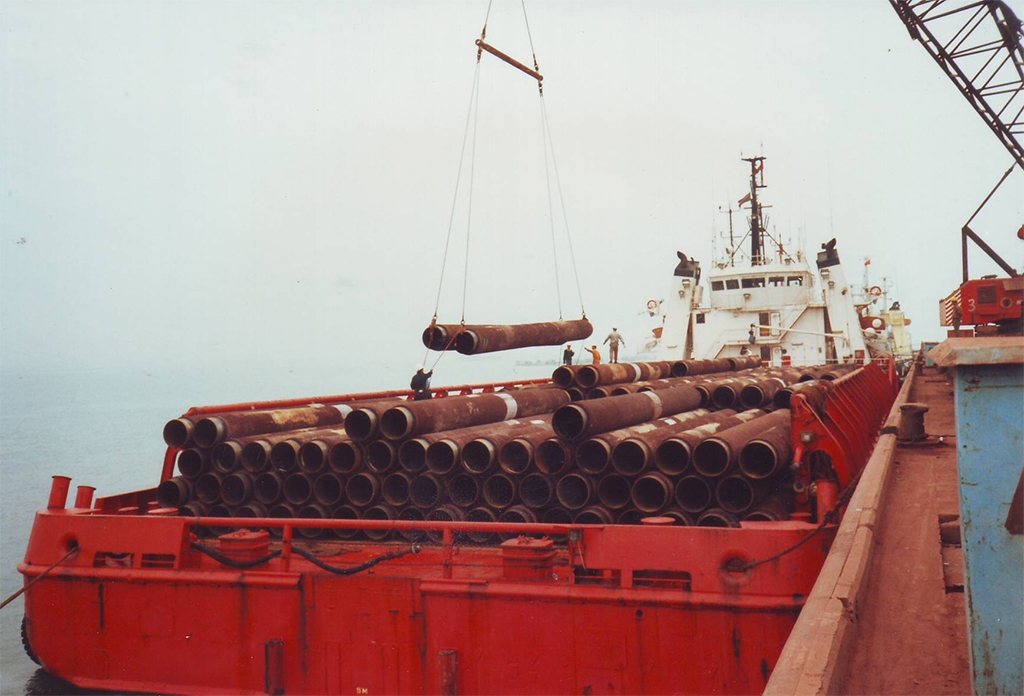 Discharging pipes at Seamac 1.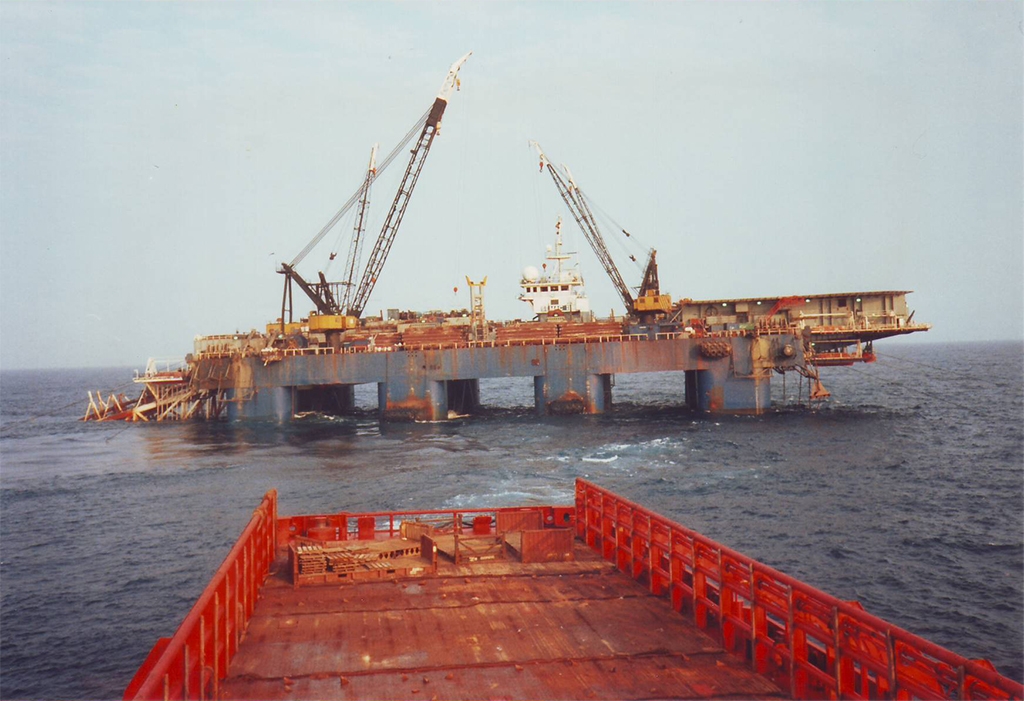 Empty, back to Zhanjiang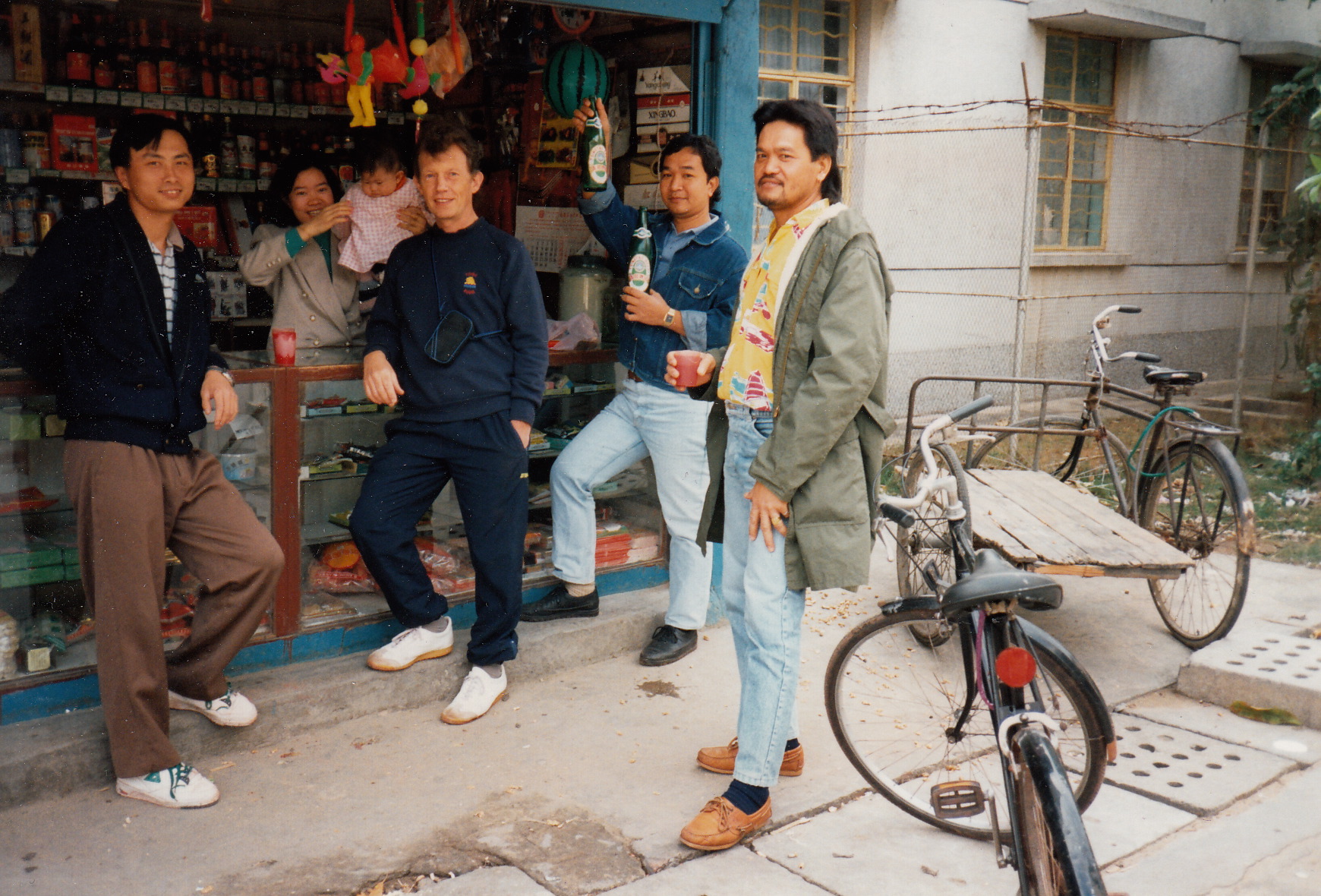 Having a beer with some of the crew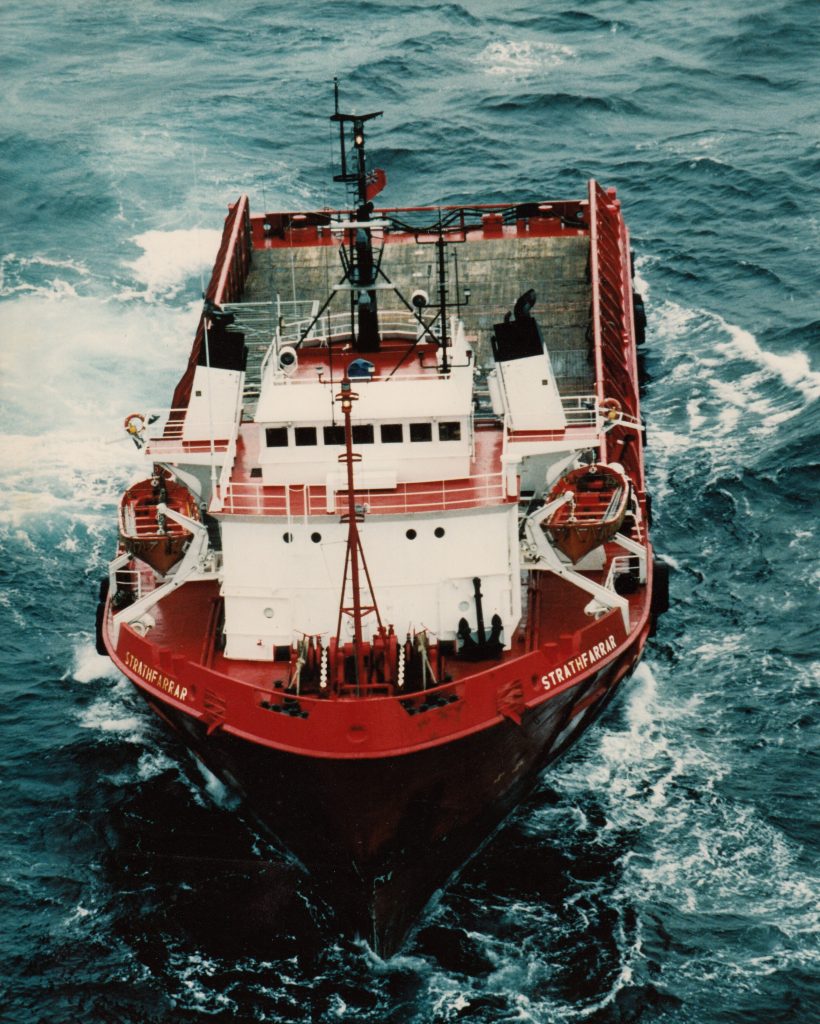 On passage through the English Channel